Ucsc Crown College Summer Assignment 2013
Room Selection is Closed. If you have a Housing Guarantee, you will be placed in a space on campus. You will receive more information when a space has been found for you.
---
Room Selection for 2017-18
The first step for participating in room selection is to apply for housing during the Priority Housing Application Period, which starts April 17, 2017 and continues until April 24, 2017. All qualified applicants interested in participating in room selection must apply online at Student Housing Online. In addition, when filling out your online application you will need to commit to your facility of choice. Crown affiliates will have higher priority than non-affiliates when applying to the Crown community. You may only apply to one community at a time.
As a guaranteed continuing student, you will have the opportunity to choose exactly where and with whom you will live, within the available options and your priority standing. There are multiple opportunities to select your space during the room selection week, so please take a look at your options and the processes on the Campus Housing website.
There are some important deadlines that need to be met, so be sure to plan early!
---
Important Dates
April 3 - Early Group Declaration Forms Available Online and in Housing Office
April 17-24 - Priority Housing Application Period
April 28 - Early Group Declaration Forms Due
May 8 - Early Group Eligibility and Time Assignment Notification
May 12 - Online Room Selection Invitation Email (access code and appointment time)
May 15 - Early Group Selection
May 16-17 - Community Room Selection
---
Room Selection Process
How Room Selection Works
Room selection is the process by which continuing students choose where they want to live for the next academic year (2017-2018). There are a couple of opportunities to choose your room during room selection.
 
Early Group Selection: This option is for full apartment or res hall groups who wish to live together.
Neighborhood Groups-
As a group, choose a set of rooms in the residence halls- from as few as 2 rooms together up to a whole floor or wing. Your group must include a minimum of three applicants, and may consist of students from your college and/or other colleges who applied at Crown during the Priority Housing Application Period. Continuing students living in the residence halls get the Rate Saver lock on the 2016-17 room and meal plan rate for 2017-18. This option is limited dependent on availability of room types.
Apartment Groups-
Some apartments will be set aside exclusively for full apartment households. Full apartment groups may apply to participate in Early Group Selection by submitting a Declaration Form by April 28. The forms will be available starting April 3 in the Housing Office.
Community Room Selection:Online selection of individual rooms at Crown. You will be issued a log-in time where you will be able to log on and choose a room in either the Crown residence halls or apartments, securing a space for you and a roommate from the available spaces. A lottery is used within the different points brackets to determine who gets the earliest log in time.
Continuing through the summer, housing coordinators assign available spaces. While some students select their own housing, others are assigned housing by their Housing Coordinator. Whether you were not invited to participate in room selection or you decided not to choose one of the spaces available, rest assured your application will remain active and you will be assigned housing as soon as a space matching your preference(s) becomes available.
---
Priority Point System & the Lottery
Priority Point System
Priority for room selection is determined by the following priority system. This same system is used for all of the campus facilities, including the different colleges, the University Town Center, and the Village.
Year of Entry*
Priority Points
 
College Affiliation**
Priority Points
2013 or 2014
3
Affliate
3
2015
2
Non-Affiliate
0
2016
1
*Additional points will be assigned to transfer students to place them in their appropriate class level.
**College affiliation is applicable only for room selection at the 10 colleges. College affiliation points will not be awarded to applicants to The Village, University Town Center. Priority at these communities is based solely on year of entry.
Student leaders will each be granted 1 extra priority point. Student leader positions are defined as:
Orientation Leader
College Student Government Affiliate
College student employees whose employment requires them to work evenings/late nights at their college of residence (This does not apply to college student employees who live in one community but work in a different community)
Lottery
To determine the priority order for Community Room Selection, we gather the participants in groups by their priority points and use a random number generator to determine the order within the group. A separate lottery is run for each group, then the groups are put together in descending order to make our full priority order list. For example, if you have 7 points, you will be choosing your space before anyone with 6 points or less, and after anyone with 8 points, but within your group you can be anywhere due to the lottery.
For Neighborhood groups priority will be given based on the collective points of all group members (averaged by total number of group members).
For Apartment groups priority will be given based on the collective points of all household members.
---
Wait List
If you do not choose a room during room selection, either due to a late application, no available space, or the option you particularly want is not available, your application will remain on a wait list through the summer. As new options open up over the summer applicants from the wait list will be assigned. Be sure to cancel your application online if you are on the wait list and make other arrangements. If you have an application on file we will look for a room for you.
Your active application represents your interest in being assigned housing, and we are committed to providing a space to all interested students. You will receive a confirmation email (at your UCSC email address) when you have been assigned housing. Some things to keep in mind while you await an assignment:
Be patient and flexible as we continue through this portion of the housing assignment process.
We will work with you over the coming days, weeks, and months, if necessary, to find you an available space either at your applied-for-community or elsewhere on campus.
Contact your Housing Coordinator if you would like to update the room preferences listed in your housing application.
Keep your contact information (cell phone, permanent phone) up-to-date in the Student Portal. Also, be sure to check your UCSC email often as housing staff may need to contact you.
**If you are a non-guaranteed continuing student and are interested in applying for housing for the upcoming Academic Year, we encourage you to submit your Housing Application online during the Priority Housing Application Period.  You will be automatically placed on a Wait List.  After all guarantees have been honored, the Housing Coordinator will work to find an available and appropriate space based on the information you provided in your application.  
We strongly suggest that you simultaneously look at your options for housing off-campus.  The Community Rentals Office will be your best resource for off-campus housing.  Take the free online Renter's Workshop to learn about your rights and responsibilities as a renter and earn a Certificate of Completion to show landlords you are a knowledgeable prospective renter.  
If at any time your plans change and you are no longer interested university housing it is your responsibility to cancel your application through Student Housing Online. There is no fee for cancelling an application prior to a space being assigned; cancellation fees will apply in all cases of a student cancelling a confirmed housing space.
See Also
Students, faculty, staff, and alumni from UC Santa Cruz were invited to share what book offers a taste to the academic life at UCSC, specifically in the social sciences. Here are their recommendations.
If want to add a suggestion or offer any thoughts on summer reading in the social sciences, join the coversation on social media and tag your posts #ucscreads and share this list on Facebook!
---
From Chancellor George Blumenthal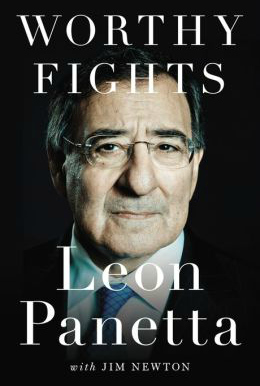 Worthy Fights: A Memoir of Leadership in War and Peace by Leon Panetta (Penguin Publishing Group, 2014)
"This is an ideal book for students interested in recent US political history.  It is of particular significance because Leon Panetta comes from our region and has long been a friend of UCSC.  As someone who worked in Congress, who headed the office of Management and Budget, who was the Chief of Staff to President Clinton and Director of the CIA and Secretary of Defense under President Obama, Panetta has a wealth of experience.  He has been a strong advocate for compromise and collaboration." 
- George Blumenthal
Chancellor, UC Santa Cruz
---
Suggestions from Faculty, Students, Alumni and Staff at UCSC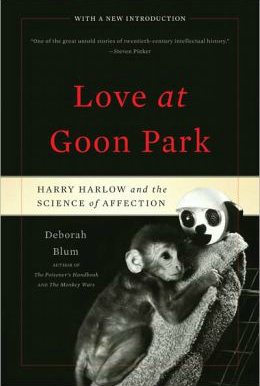 Love at Goon Park: Harry Harlow and the Science of Affection by Deborah Blume
"Harry Harlow's controversial "wire mother" experiments were groundbreaking and changed the course of how psychology studies love and parental attachment. Love at Goon Park: Harry Harlow and the Science of Affection by Deborah Blume (Basic Books, 2011) details Harlow's life and shows how his personality and troubled relationships contributed to the studies. A very interesting look "behind the scenes" of early psychology."
- Christy Byrd
Assistant Professor, Psychology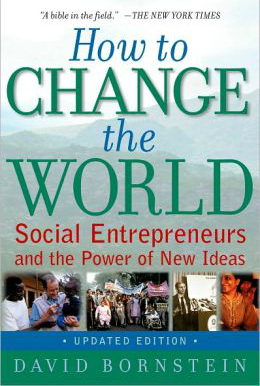 How to Change the World by David Bornstein
"How to Change the World (Oxford University Press, 2007) is a collection of case studies regarding outstanding "social entrepreneurs" from around the world. These individuals find innovative ways to sustain the amazing work they do with communities in need. We assign several of these to get our students talking about what it means to listen to a community's needs and work with them to find a solution. I fondly recall reading this as an undergrad and every week feeling excited and recharged in the face of all the other doom and gloom about which I was learning in all my other materials."

 - Thomas Gelder
Associate Director of Technology, The Everett Program
Senses of the Subject by Judith Butler
"Senses of the Subject (Fordham University Press, 2015), written by one of the most important philosophers of our time, is important for sociology because it emphasizes the importance of understanding subjects. In sociology, we are, in my view, better at understanding the world outside this self, this body and mind, and less adept at understanding how the world outside of ourselves reverberates as interiority. In other words, social justice is not simply about what exists beyond us, it is us."
- Dana Y. Takagi
Professor of Sociology
Teaching Organic Farming & Gardening by the Center for Agroecology & Sustainable Food Systems
"UC Santa Cruz is known as the one of the first organic farming training programs in the U.S.; and our revised teaching manual is testament to that."
-Diane Nichols
Apprenticeship Coordinator, Center for Agroecology & Sustainable Food Systems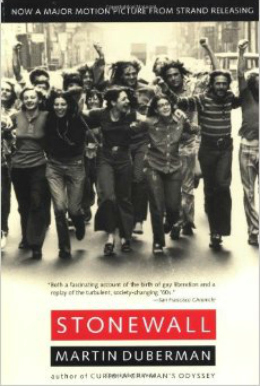 Stonewall by Martin Bauml Duberman
"Stonewall (Penguin Publishing Group, 1994) follows six very diverse figures who played a role in the game-changing riots of June 1969 in New York that catapulted gay rights into the national conversation. Duberman is an exceptional writer and storyteller, fusing oral history narratives of these remarkable individuals with concise historical information about the politics of sexuality throughout the twentieth century. I started using this book consistently when teaching as a graduate student at the University of Chicago and have continued to use it throughout my eight years at UC Santa Cruz. The students typically love it for its ability to transport them back in time to the struggles of another generation. They are often shocked at the different civil rights contest of that era — when being gay or lesbian was not only a considered a mental illness but also laws were in place to prohibit bars from serving openly gay or lesbian people! The history of gay, lesbian, bisexual, and transgender people is so often untold, I find that all students — straight and queer alike — really appreciate this opportunity to get a unique lens on the past to help contextualize the present."
- Phillip L. Hammack
Associate Professor, Psychology
Director, Politics/Culture/Identity (PCI) Lab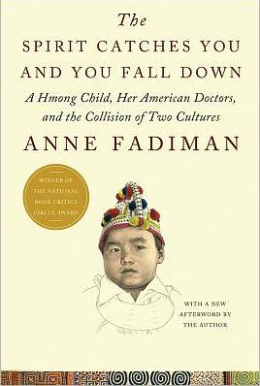 The Spirit Catches You and You Fall Down: A Hmong Child, Her American Doctors, and the Collision of Two Cultures by Anne Fadiman (Farrar, Straus and Giroux, 2012)
"What does it mean for us to have a "melting pot" culture? The Spirit Catches You and You Fall Down: A Hmong Child, Her American Doctors, and the Collision of Two Cultures provides a specific example of an immigrant Hmong family seeking help for their daughter who has severe epilepsy. An easy, but thought provoking read."
- Rebecca Zeilon
 Regional Director of Development, Division of Social Sciences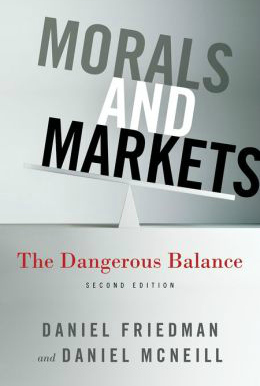 Morals and Markets: The Dangerous Balance by Daniel Friedman and Daniel McNeill
"Markets and Morals (Palgrave/MacMillan, 2013) provides a non-technical discussion of the complementary relationship between markets and social norms ("morals") in governing the allocation of resources in modern economies. The book draws on theoretical insights from evolutionary economics, but is full of vivid examples from around the world, including the events surrounding the massive global financial crisis and recession of recent years."
- Nirvikar Singh
Professor, Economics
Director, Center for Analytical Finance
Sarbjit Singh Aurora Chair in Sikh and Punjabi Studies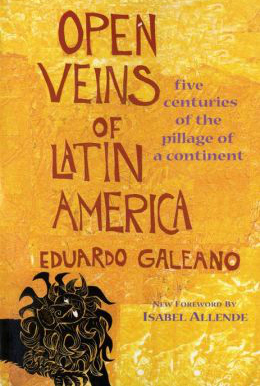 Open Veins of Latin America: Five Centuries of the Pillage of a Continent by Eduardo Galeano (Monthly Review Press, 1997)
"I plan to revisit Eduardo Galeano's magisterialOpen Veins of Latin America: Five Centuries of the Pillage of a Continent(Monthly Review Press, 1997).  When Galeano, an Uruguayan journalist with a sharp eye and mellifluous tongue, passed away this past April, I realized I missedOpen Veinsand promised myself I'd re-read it this summer."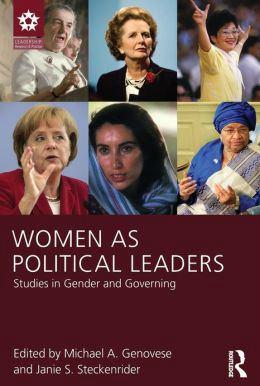 Women as Political Leaders: Studies in Gender and Governing by Michael A. Genovese and Janie S. Steckenrider
"As an anthropology major, the classes you take can vary from physical anthropology classes, about skeletons, mating habits or archaeological sites; to cultural anthropology, ideas surrounding kinships, behavioral and social aspects, or cross cultural perspectives. My senior seminar class, and last anthropology class I took at UCSC, focused on cultural anthropology where we discussed women in politics, and more specifically the idea of looking at women through different world perspectives. Women as Political Leaders: Studies in Gender and Governing (Taylor & Francis, 2013) assisted me with my senior thesis that pushed for younger introduction of Science, Technology, Engineering and Mathematics (S.T.E.M.) programs, especially for young girls, to flip the binary related to gender and S.T.E.M. programs."
- Angela Owens '15
Student, Anthropology with an Education Minor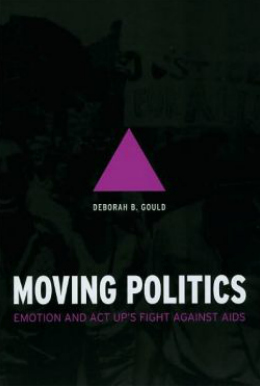 Moving Politics: Emotion and ACT UP's Fight against AIDS by Debbie Gould
"I'd like to recommend Debbie Gould's book, Moving Politics: Emotion and ACT UP's Fight against AIDS (University of Chicago Press, 2009). I'm recommending it because the book provided me with an important organizing framework - affective politics - for a paper I recently published in psychology. I really appreciated and found useful the way Gould integrated cognition, emotion, and affect into social justice movement.'
- Regina Langhout
Associate Professor, Psychology
Provost, Oakes College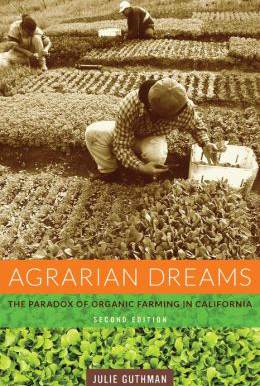 Agrarian Dreams: The Paradox of Organic Farming in California by Julie Guthman
"When I moved to Santa Cruz in 2014, one of the first things I noticed was the strong agricultural presence in the county. From the strawberry farms that dot Highway 1 to the farm bureaus scattered across town, to the historic Cowell Ranch Hay Barn right here at the base of campus - farm culture (especially organic) is everywhere.Through the political and economic lens of big agriculture and organic farmingAgrarian Dreams gave me a better understand of the history of California - and also Santa Cruz and even UCSC's involvement in the sustainable food movement. Julie Guthman is a trailblazer in the field of food studies and her critical engagement on issues related to the political economy of agriculture, food justice, and alternative food movements will appeal to both the activist and academic, farmer and philosopher, pundit and public alike."

- Melissa De Witte
Web Presence Coordinator, Division of Social Sciences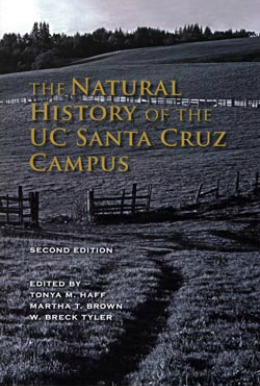 The Natural History of the UC Santa Cruz Campus by Tonya Haff, Martha Brown, and W. Breck Tyler (University of California Press)
"The fact that UCSC has its own natural history book tells you that it's a special place. Well known for its natural beauty, UCSC is home to an astonishing range of plant and and animal communities, geologic structures, and a fascinating history of human activities that have left their mark on the 2,000-acre campus. Whether or not you consider yourself a student of natural history, anyone who spends time at UCSC can enrich their experience by learning more about the plants, animals, geology, and human history that make this campus special. As one of the editors of this volume and a long-time member of the campus community, this is my "go to" book for helping others appreciate the campus lands and the opportunities to study, enjoy, and protect them."

 

- Martha Brown
Senior Editor, Center for Agroecology and Sustainable Food Systems
Alum, Class of 1980 (Kresge,Biology and Sociology)
Alum, Class of 1982 (Science Communication Graduate Program)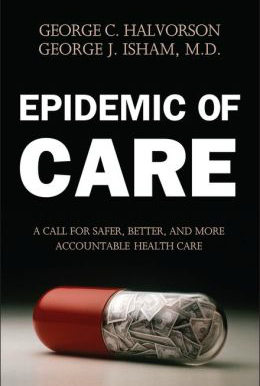 Epidemic of Care: A Call for Safer, Better and More Accountable Health Care by George Halvorson and George J. Isham
"In Epidemic of Care: A Call for Safer, Better and More Accountable Health Care (Josey-Bass, 2003), George Halvorson, the recently retired CEO of Kaiser Permanente, discusses the rising costs of healthcare in the US and gives solutions to cut costs while improving efficiency and public health. I recently read this book as part of my research for my senior thesis entitled 'An Economic Analysis of Healthcare in the US' and would highly recommend to anyone interested in US health policy."
- Yasameen Majid '15
Student, Economics
Edible Memory: The Lure of Heirloom Tomatoes and Other Forgotten Foods by Jennifer Jordan
"I suggest Edible Memory: The Lure of Heirloom Tomatoes and Other Forgotten Foods (University of Chicago Press, 2015) for several reasons. First of all, I am an alum (Merrill '91, Anthropology), and now a newly promoted full professor of sociology at the University of Wisconsin-Milwaukee. This book reflects an important step in my own academic career, but also builds directly on the combination of creativity and rigor that I learned at UCSC, and especially in my anthro classes. Furthermore, the book has deep roots on the central coast, and is surely shaped by the time I spent in the Alan Chadwick garden and the agroecology farm in the late 1980s."
- recommended by the author, and Anthropology alumna ('91) Jennifer Jordan
 Professor, Sociology at the University of Wisconsin-Milwaukee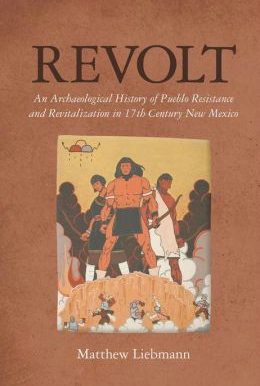 Revolt: An Archaeological History of Pueblo Resistance and Revitalization in 17th Century New Mexico by Matthew Liebmann
"I would also recommendRevolt: An Archaeological History of Pueblo Resistance and Revitalization in 17th Century New Mexico (University of Arizona Press, 2012)by Matthew Liebmann. One of the best books on the archaeology of the colonial encounter that I have ever read. Outstanding scholarship that manages the nearly impossible task of being theoretically sophisticated, data driven AND a great read. My undergraduates in the Colonial Encounters in the Americas class loved, loved, loved this book, as do I. It uses architectural and ceramic data to explore the Pueblo Revolt as a revitalization movement through which Pueblo communities sought to create new social worlds by drawing on an imagined idealized past in ways that reverberate into the present.  Great example of what we mean by 'Emerging Worlds'."
- Judith A. Habicht Mauche
 Professor, Anthropology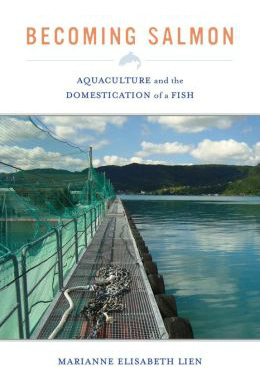 Becoming Salmon: Aquaculture and the Domestication of a Fish by Marianne Elisabeth Lien
"Becoming Salmon: Aquaculture and the Domestication of a Fish (UC Press 2015) by Marianne Elisabeth Lien was completed while she was a senior visiting specialist in the anthropology department the previous year. Professor Lien is an incredible colleague who continues to inspire many ongoing conversations in anthropology, animal studies, and food and culture."
- Nancy Chen
 Professor, Anthropology
Director, UC Santa Cruz Blum Center on Poverty, Social Enterprise & Participatory Governance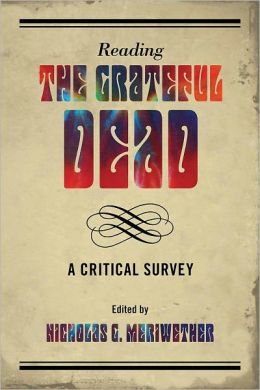 Reading the Grateful Dead: A Critical Survey by Nicholas G. Meriwether
"Both UCSC and the Grateful Dead turn 50 years old this year.  What better way to acknowledge this simultaneous birthday than to read a great compendium by the campus' own Grateful Dead archivist, Nicholas G. Meriwether. Unlike the vast majority of books that contain musings of the members, stories from the road, or stories from the parking lot, Reading the Grateful Dead: A Critical Survey (Rowman & Littlefield Publishers, 2012) provides an excellent sampling of scholarly work on the band from a variety of disciplinary perspectives, particularly the social sciences.  It is both a collection of serious scholarship, as well as a fun read."
- David Sonnenberg
Assistant Dean for Planning and Resources Management, Division of Social Sciences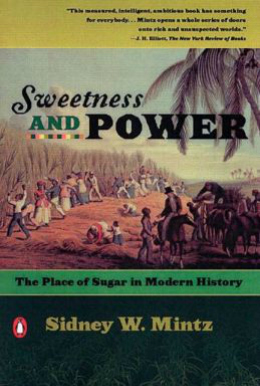 Sweetness and Power: The Place of Sugar in Modern History by Sidney Mintz
"Sidney Mintz's Sweetness and Power: The Place of Sugar in Modern History (Penguin Publishing Group, 1986) tells a big story: the intertwined history of European industrialization, the colonial settlement of the Americas, and the rise of a particular form of capitalism that depends on -- of all things -- sugar and caffeine. Tea time makes 19th and 20th century capitalism, industrialization and colonialism possible; and we see its intensification in the Starbuckification of the U.S. worker today. How else are British workers to stay alert through their day-to-dusk workdays than with the chemical supplements that Caribbean colonial agriculture make possible? And how else can Americans stay awake through long commutes, exhausting hours and all of our social obligations and joys? Mintz's history tells an old story, but one that's very much alive today."
- Matthew Wolf Meyer
Associate Professor, Anthropology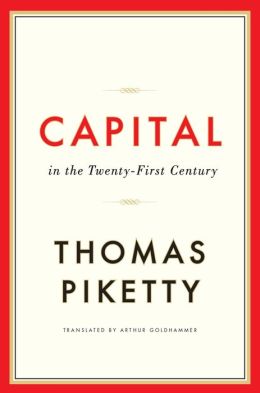 Capital in the Twenty-First Century Capital in the Twenty-First Century by Thomas Piketty
"I think it is often very productive to read books with which one disagrees. Such is the case with Thomas Piketty, Capital in the Twenty-first Century (Harvard University Press, 2014). This book has provoked a world-wide conversation about the direction of the global economy in the twenty-first century. It is worth knowing what people are arguing about."
- Lisa Rofel Director,
Center for Emerging Worlds Professor, Department of Anthropology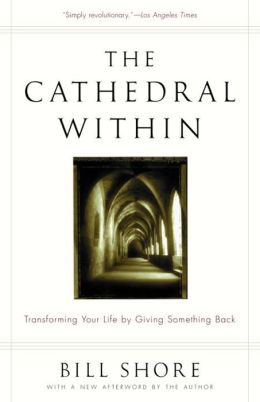 The Cathedral Within by Bill Shore
"The Cathedral Within (Random House, 1999) is filled with case studies of leaders across the country, each heading up nonprofit organizations because of a desire they had to do something 'more' with their lives. I have often returned to re-read different chapters because of what these leaders have done to inspire, to promote, and to lead people to use their time, influence and funding to change a life, a community, a system. Perfect summer reading to recharge one's batteries, and infuse one's life with passion for living."
- Audries Blake,
Assistant Director, Center for Agriculture and Sustaibable Food Systems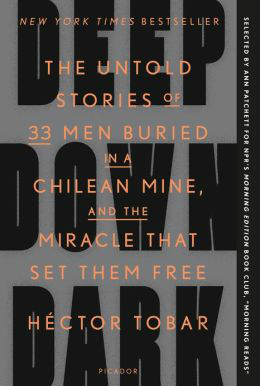 Deep Dark Down by Hector Tobar
"I recommendDeep Dark Down (Farrar/Straus/Giroux, 2014) by Hector Tobar who is a Pulitzer Prize winning journalist and a UCSC alumnus.I like the story because it brings together so many facets of the social sciences — Chilean culture (including machismo and gender/family dynamics), globalization, labor conditions, environmental degradation, historical and political context, poverty and marginalization. And the larger issue that we collectively rise or fall together, the fortitude of the human spirit under the most adverse and grueling of situations, and the contradictions and complexities that constitute the human psyche."
- Flora Lu
Associate Professor, Environmental Studes
Provost, Colleges Nine and Ten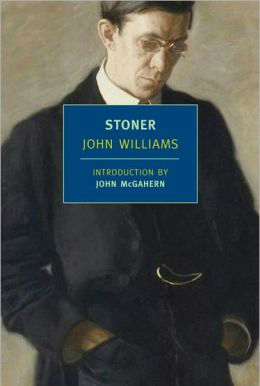 Stoner by John Williams (New York Review Books, 2006)
I suggestStoner(New York Review Books, 2006), a novel by John Williams. It tells the quiet and strangely moving story of William Stoner, who grows up on a farm in Missouri and becomes a college professor in small town forty miles away. Born before the turn of the 20th Century, Stoner comes of age during World War I. He marries and has a daughter. He studies and teaches and writes. He advances in his career and has setbacks. He finds love and loses it. And he dies after the close of World War II, mourned by few. His is a life of plain tragedy and heroism, told with remarkable clarity and grace. The life of academia is well portrayed, as is the importance of higher education. Highly recommended.
- Anne Hayes
 Director of Development, Division of Social Sciences